Call for Technical Staff
Applications are now being accepted for certain Technical Staff positions Newsies: the Musical.
Technical Staff positions are open to all students, regardless of whether they are guild members or not.
Interested students should click the button to submit a Google Form.

Click the button below to sign up for a vocal audition slot!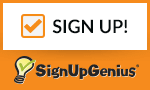 Plymouth Public Schools Visual & Performing Arts Department
​presents
Newsies, the Musical
Music by Alan Menken
Lyrics by Jack Feldman
Book by Harvey Fierstein

Produced by Mrs. Kathleen Evans
Directed by Mr. Jason Luciana Music Direction by Mrs. Lea Tyler
Choreography by Ms. Talia Pepin
​Stage Managed by Ellie Gubbins

Call for Actors
We are excited to announce auditions for our Spring musical, Newsies!
Vocal Auditions
Monday, January 27, 2020
3:00p - 6:00p
PSHS PAC

Students will sign up for one, 5-minute slot and are asked to prepare 16-32 bars from a musical in the style of the show.
Please bring sheet music with clear "Start" and "Stop" points marked.
Students interested in lead or principal roles are asked to be memorized and choose their own audition piece.
Students interested in ensemble, non-singing, or walk-on roles may sing a song from the show (to be posted soon) or their own rendition of "Happy Birthday".

Dance Auditions
Tuesday, January 28, 2020
3:00p - 5:00p
PSHS PAC

Dance auditions will be led by Ms. Pepin. Students are asked to dress comfortably and ready to move.
All students auditioning for the musical are encouraged to attend the dance audition, however those interested in non-singing or walk-on roles are not required to attend.

Callback Auditions
Wednesday, January 29, 2020
3:00p - 6:00p
PSHS PAC

Students called back will be notified via our BAND app in the Theatre Guild channel.
Callbacks will consist of students learning songs from the show as well as performing sides to gauge acting ability and potential.
While not all students may be called back, all students who audition will be cast in the show. Callbacks are merely an opportunity for the directing team to see students again in a more pointed and specific context.

Cast List
Friday, January 31, 2020
7:00am
PSHS PAC Backstage Hall
Students will be asked to check the cast list in the backstage hallway of the PAC and initial next to their names accepting their role. Students who do not initial next to their names will be contacted to verify that they do not accept their part.

Rehearsals begin Monday, February 10th and will be held on Mondays, Tuesday, and Thursdays from 3:00p - 6:00p.
Not all characters will be called for all rehearsals; we try our best to work with students' schedules and availability.
The full cast is required to attend all rehearsals during tech week and production week as well as Super Saturday, tentatively scheduled for Saturday, May 9th from 9:00am until 3:00pm.

Please feel free to contact Mr. Luciana with any questions at
jluciana@plymouth.k12.ma.us

​
Plymouth South Theatre Guild encourages all students interested in participating in the musical to audition.
All students who audition will be offered a role and invited to be a part of the cast.

---
Cast of Characters
Please note that some of these roles may be altered or changed depending on need.
While there are a few roles that are gender specific (those are noted below), gender will generally not be taken into account when casting roles.
The Kids

Jack Kelly - the charismatic leader of the Manhattan newsies. An orphaned dreamer and artist who years to get out of the crowded streets of New York City and make a better life for himself out West. Fiercely protective and strongly loyal.
(Dance skills recommended but not required)

Katherine Plummer (female) - an ambitious young reporter working hard to make a name for herself as a journalist in a time when women aren't taken seriously. Quick, funny, resourceful; Katherine boldly captures the voice of a new generation rising in her coverage of the newsies strike.
(Dance recommended but not required)

Crutchie - a dedicated newsie with a bum leg that's painful, but helps sell more papes. Though he walks with the assistance of a crutch, he doesn't let that define him. When in a jam, Crutchie relies on a goofy-sweet sense of humor and optimistic resilience.
(Dance recommended)

Davey - Les' straight-laced, bright big brother starts selling newspapers to help his family earn a living but becomes swept up in the fervor of the strike. A leader in his own right who is learning to use his voice to uplift others, Davey is the brains of the resistance.
(Dance recommended)

Les - Davey's cheeky younger brother, is inspired by the freedom of the newsies and loves their independent lifestyle. A precocious and natural newsie, Les is an intuitive salesboy and a pint-sized charmer.
(Dance required; 8th or 9th grade student)

Spot Conlon - Proud leader of the Brooklyn newsies, boasts an intimidating reputation and should physically present so.
(Dance required)

Albert, Buttons, Elmer, Finch, Henry, Ike, Jo Jo, Mike, Mush, Race, Romeo, Specs, Splasher, Tommy Boy -
Fellow newsies and hard-working kids of New York City who join Jack's cause and strike for a liveable wage.
(Dance required)

Scabs - Three newsies hesitant to join the strike
(Dance required)

Darcy - upper-class kid of a publisher who sides with the newsies. Can double as newsie.
(Dance recommended)

Bill - son of William Randolph Hearst who joins the newsies' cause. Can double as newsie.
(Dance recommended)

Photographer - takes the triumphant photo of the newsies at the end of "Seize the Day". Can double as newsie.
(Dance required)

The Establishment

Joseph Pulitzer (male)- a pompous businessman; owns the World and is concerned solely with the bottom line. Katherine's no-nonsense father (spoiler alert), Pulitzer doesn't sympathize with the strikers, but he does eventually - and grudgingly - respect Jack.
(No Dance Required)

Seitz - editor, advises Pulitzer, but ultimately admires the kids' newspaper.
(No Dance Required)

Bunsen - Pulitzer's bookkeeper, comes up with the idea to raise the newsies' price per paper.
(No Dance Required)

Hannah - Pulitzer's practical and insightful assistant.
(No Dance Required)

Nunzio - Pultizer's barber.
(No Dance or Singing Required)

Guard - Removes newsies from the building.
(No Dance or Singing Required)

Newspaper Distributors & Heavies

Wiesel (male)- runs the distribution window for the World and knows most of the newsies by name. Assisted by the intimidating Delancey Brothers, Wiesel is Pulitzer's disgruntled paper-pusher.
(No Dance or Singing Required; Staff or Faculty Member Preferred)

Oscar & Morris Delancey - tough guys who work at the distribution window for the World, take the side of the publisher in the strike and are known to use their fists to make a point. Physical prowess & intimidation a plus!
(No Dance or Singing Required)

Goons - Assist the Delanceys in roughing up the newsies at the end of Act One.
(No Dance or Singing Required)

Medda & Theatre Employees

Medda Larkin (female​)- big-voiced saloon singer and star of the Bowery; offers her theatre as a safe haven for the newsies. An astute entertainer with great comic delivery, she's a good friend to Jack and stands firmly behind the newsies in their fight for justice.
(Dance Required)

Bowery Beauties - performers at Medda's theatre
(Dance Required)

Stage Manager - introduces Medda's act.
(No Dance or Singing Required)

Other Roles

Nuns (3) - offer breakfast to the hungry newsies. Must have strong vocal presence and ability to harmonize easily.
May double with other parts.

Woman - newspaper customer.
May double with other parts.

Mr./Mrs. Jacobi - allows the newsies to congregate in his restaurant to plan their strike - when he doesn't have any paying customers, that is. (No Dance or Singing Required; Faculty or staff member preferred)

Snyder - crooked and sinister warden of the Refuge, a filthy and horrible orphanage, is concerned only with catching enough kids to keep his government checks coming. (No Dance or Singing Required. May double with another part)

Policemen - assist Snyder and turn against the newsies at the end of Act One.
(No Dance or Singing Required; May double with other parts)

Mayor - Mayor of New York City rebuffs Pulitzer's attempts to shut down the newsies' strike.
(No Dance or Singing Required; May double with other parts)

Governor Teddy Roosevelt - a well-respected lifelong public servant; inspires Jack to stand up to Pulitzer.
(No Dance or Singing Required; Faculty or staff member preferred)